1. Nine Charts about Wealth Inequality in America (Updated)
2
​. 
How might we inspire experiences and expressions of gratitude in the workplace?
| | |
| --- | --- |
| | The GGSC is excited to announce a new funding opportunity for schools, faith-based groups, and other community-based organizations that want to help parents raise caring, courageous kids. The grants we award will range from $25,000 to $150,000. Our request for proposals will be open until December 11! |
Coping in the Wake of the Las Vegas Shooting, and Incidents of Mass Violence and Terrorism
NCFR members and staff mourn the loss of life following the Las Vegas mass shooting, now being called the deadliest in modern U.S. history. We give thanks to all the first responders who care for people on the scene of violence and tragedy. For the professionals who work with families in the aftermath of these events, we have gathered resources for helping individuals and families cope, and also to help children understand and process these events. NCFR will continue to update these collections as new materials become available and relevant.
4
​. 
Sharing the parenting duties could be key to marital bliss: study
6
​. 
IDS SHOULD CHAMPION MARRIAGE, NOT RELATIONSHIP COUNSELLING
Harry Benson, Marriage Foundation
7
​. 
To bicker less, try getting some more sleep
Well-rested couples better able to argue constructively, study shows. 
By Tara Parker-Pope
New York Times
​
8
​. 
Age Variation in the Divorce Rate, 1990-2015
10. 
NATIONAL RESEARCH SUMMIT ON CARE, SERVICES AND SUPPORTS FOR PERSONS WITH DEMENTIA AND THEIR CAREGIVERS
11. 
Marriage as a training ground
Examining change in self-control and forgiveness over the first 4 years of marriage
First Published July 24, 2017 Research Article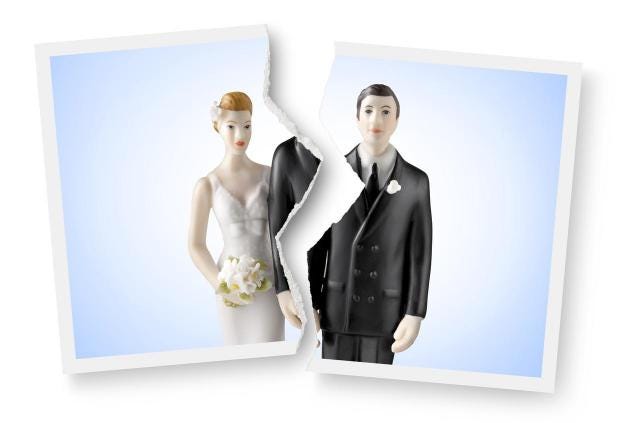 DIVORCE RUNS IN FAMILIES AND COULD BE GENETIC, STUDY FINDS
DAVE MACLEAN